Golden Gate Estates
Golden Gates Estates: Luxurious Rural Living Is Possible Here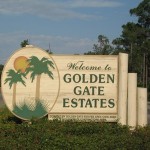 People yearn for rural living because they want a peaceful living setting. Compared to the city life, rural life is more laid-back and relaxed. Sadly, many people love the peace and quiet but dislike the boredom in rural areas. It lacks modern amenities, which people are used to today. In Naples, you can have the best of both worlds if you stay in Golden Gates Estates. Golden Gates Estates offer luxurious rural living to residents. Although modern conveniences surround it, residents will still get that rural setting they are looking for.
Golden Gate Estates Community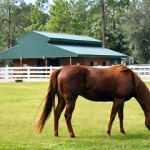 Golden Gate Estates is a community that offers lot acreages to residents. Lot starts from 1.14 acres. The lots are very spacious and residents have the freedom to do whatever they want with all the space. Think of homes in the rural areas, most of them are huge and they have barns inside their lots. This is what you will commonly see in Golden Gates Estates. Some residents will build an extra guest cottage or a horse barn. There is plenty of space to use and enjoy. Residents enjoy the privacy in this community as homes are far away from each other due to the large spaces.
Inside Golden Gates Estates, there are two main attractions: The Belle Meade and the Picayune Strand Forest. Residents can visit these attractions with the family. The Belle Meade is a horse trail where residents with horses can walk and enjoy the views of the natural preserves. There is nature trail for walking, biking and jogging called the Sabal Palm Hiking Trail. If residents want some beach fun, the Naples beaches are a short drive away.
Golden Gate Estates History
Golden Gates Estates is an extraordinary community in Naples today and there is no hint that it used to be a swampland. Developers had to drain miles of canals just to start the development here. Before, lots were sold based on an allotted number of acres but Collier County made a mandate about lot distribution. Lots in Golden Gates Estates should be over 2.5 acres.
To truly feel rural living in Golden Gates Estates, homes run with traditional well water and septic tanks. There are no streetlights and sidewalks here. If people want to talk, they take the nature trails. Life here is all about rural-style of living. They are responsible for maintaining their own lots and homes. If a resident builds a barn with horses and chickens, he or she should be responsible for caring for the animals and making sure that the animals does not make a mess within the community.
Golden Gates Lifestyle
Due to the extreme exclusivity and privacy in Golden Gate Estates, it will take an hour drive from Olde Naples to reach this place. Golden Gate Estates is located on the east of Naples, which is mile away from the gas stations and stores. Some think that this is inconvenient while others love the autonomy and privacy despite the location. Although homes here are huge, prices are cheaper compared to Naples communities in the North and West.
Interested In Learning More About Golden Gate Estates?
Visit:
http://www.goldengateestates.com
https://www.equityrealty.com/golden-gate-estates.php